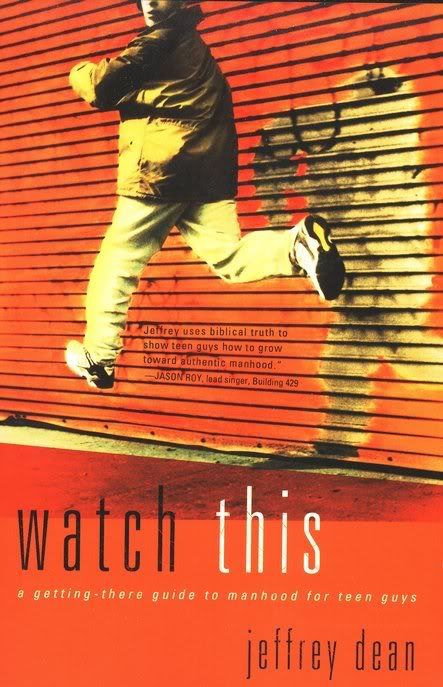 In Watch This: A Getting-There Guide to Manhood for Teen Guys, Jeffrey Dean explores the topics that teenage guys are dealing with in a biblically faithful and practically relevant way.   Though some of the cultural illustrations in this book are somewhat dated, Dean does and effective job of speaking biblical truth to the culture.
Watch This centers around the theme of what God could do with a teenage guy who was fully devoted to faithfully following Him.  The book explores the topics of family, relationships, dating, sexual struggles, witnessing, and purpose all within a biblical theology of manhood.  Dean calls teenage guys to a higher purpose than merely following the crowd.  The questions scattered throughout the chapters serve as a great catalyst to deeper thought and would work well for a small group conversation.
Dean's book is a very helpful contribution to the seemingly lacking genre of books for Christian teens.  This book would be a great resource for parents to use with their teenage sons and for youth ministers to use for their guys small groups.  The biblical and practical are weaved together in a helpful way that makes Watch This a great resource for teenage guys seeking to follow Jesus.
Unsere Empfehlungen: