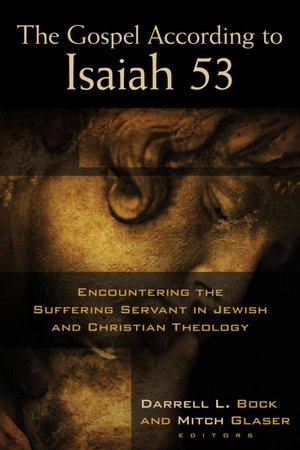 The Gospel According to Isaiah 53
is an intensely academic book presenting arguments for Jesus' Messiahship from Isaiah 53
.  Unlike many other academic books, this is written with the clear intent and purpose of preparing a theological apologetic for Christians to use when witnessing to Jewish people who are still looking for the Messiah.
This book is edited by a New Testament scholar, Dr. Darrell Bock, and the president of Chosen People Ministries, Dr. Mitch Glaser.  These editors bring together theology with practicality ans have selected excellent scholars to write compelling essays exploring Isaiah 53
.  This book explores Christian and Jewish interpretations of the text, the role of Isaiah 53
in Biblical Theology, and the role of Isaiah 53
in Practical Theology.
The Gospel According to Isaiah 53
is a challenging collection of essays that seek to bring a theological apologetic to Jewish people who have yet to comprehend the truth that Jesus is the Messiah.
Unsere Empfehlungen: